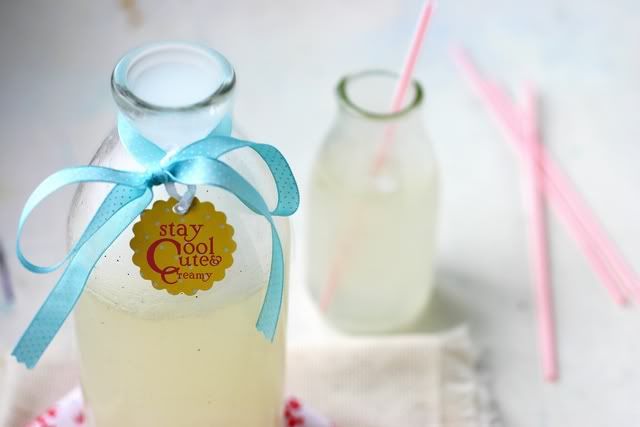 Vanilla Bean Cream Soda
Keep things cool with a simple, homemade version of this soda shoppe classic. Thick with the flavor of fresh vanilla, served chilled in a tall glass, this homemade cream soda is a delightfully easy summer treat.
2 cups sugar
1 vanilla bean, split lengthwise
1 Tbsp. vanilla extract
1/4 tsp of almond extract
1 quart soda water, chilled
Combine 1 cup of water with the sugar in a medium saucepan. Scrape the seeds from the vanilla bean and add . Boil over medium-high heat, until the sugar dissolves. Let syrup cool before stirring in the vanilla extract. In a large pitcher or bowl, combine with soda water, stirring gently to combine.
*
For an extra-cool party effect:
Serve in a large punch bowl with dry ice.
*
Cherry-Cream Soda:
Add 1 packet of cherry kool-aid and 1/2 tsp. almond extract for a beautiful, bright red soda.